Guitar strap blue - Cosmic Nebula
Regular price
$182.00
Sale price
$145.00
Unit price
per
Sale
Sold out
Blue guitar strap black - yellow mottled in metallic look.

A shimmering accessory for your guitar!
This guitar strap recalls the beauty of colorful cosmic fog. The Strap combines a metallic look with highest wearing comfort and perfect grip. Made for eternity

- Metallic / rusty look | for an unforgettable appearance
- 4 mm thick full grain leather | for maximum safety
- Soft cotton belt for high | comfortable to wear and optimal grip
- High-quality metal parts | for a perfect, optical finish
- Handmade in Germany | for excellent quality
- Extra long and adjustable length for | individual height and playing style
- Variably applicable suitable for | Electric, acoustic and bass guitar

Colours: turquoise blue, mustard yellow, black
Note: Depending on the incidence of light, the colours may appear lighter or darker.

Specification adjustable 100 - 165 cm (40" - 65") | width: 5 cm (2") | weight: 280 g
This guitar strap is also available in violet-black and green-rust red
We recommend our guitar strap lock "Big Straplocks" for fastening > View Straplocks
Customer Reviews
08/18/2023
Andreas M.

Germany
Sehr schöner Gitarrengurt
Die Optik und Verarbeitungsqualität sind sehr hochwertig. Gefällt mir sehr gut!!
08/14/2023
Bernd M.

Germany
Hammer Gurte
Das ist jetzt mein zweiter Gurt von Steiner und ich muss sagen das sind die schönsten Gurte die ich kenne !! nicht günstig aber Sehr Edel und toll Verarbeitet
08/04/2023
Frank T.

Germany
Beste Handarbeit und sehr schön!
Ein sehr schöner Gitarrengurt in toller Qualität !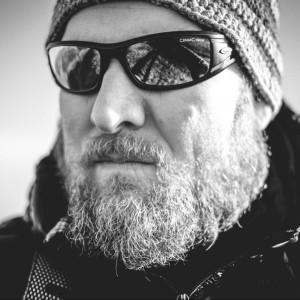 AO
07/15/2023
Andreas O.

Germany
Super Kundenservice
Der bestellte Gurt hat dann doch nicht so gut zur meiner Gretsch gepasst. Kontakt zur Lina super nett, Umtausch kein Problem. Es wurden Bilder mit Empfehlung zugesendet.
07/09/2023
Ines M.

Germany
Bist du zufrieden damit?
Schnelke Lieferung, guter Service, Gurt sehr schön
07/08/2023
Marc W.

Germany
Traumhaft
Das Gurt ist qualitativ und optisch ein top Teil. Meine etwas kopflastige Gretsch liegt stabil in Position. Ich habe mittlerweile 3 Steyner strap und kann jedem nur empfehlen Mal einen auszuprobieren.
06/22/2023
Thomas S.

Germany
Strap-²
Top! Angenehm überrascht und sehr zufrieden mit meiner Entscheidung, zum zweiten Mal einen Steyner Strap zu wählen! Der Gurt passt einfach und wertet die Gitarre noch mehr auf. Und noch etwas; zum persönlichen Stil die Gravur dazu- klasse!!
06/21/2023
Kai F.

Germany
Perfect Match!
Wunderbarer Gurt! Passt perfekt zu meiner Stratocaster in Sienna Sunburst. Perfekt verarbeitet und in top Qualität. Die schönsten und hochwertigsten Gurte die ich bisher gesehen habe. Vielen Dank für dieses tolle Produkt!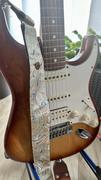 06/22/2023
Steyner Straps
Lieber Kai, vielen Dank für das schöne Feedback und das tolle Bild. Sieht genial aus.Viele Grüße vom Steyner-Team.
06/21/2023
Ruedi B.

Switzerland
Ein wunderbarer Gurt. Bin begeistert.
Er kam an die PRS und ersetzt dort einen ehemals schwarzen Gut.
06/22/2023
Steyner Straps
Vielen Dank Ruedi für Dein Feedback. Wir freuen uns sehr, dass der neue Steyner Gurt die PRS nun zieren darf. Weiterhin viel Freude damit wünschen Lina & die Steyner Crew
06/20/2023
Franz O.

Germany
der strap ist wunderschön und qualitativ hochwertig. Lieferung bereits nach 2 Tagen erhalten!