Vintage Ukulelengurt Custom
Regular price
Sale price
100 €
Unit price
per
Sale
Sold out
Luxurious ukulele strap - made in Germany
Perfect accessory for your ukulele - With this unique ukulele strap from Steyner you can play your The perfect complement to a high-quality ukulele without sacrificing comfort, quality, safety and style. Made in our small manufactory Germany. Made to last!
Features:
Shiny surface (shimmer effect)


Non-slip cotton backing

Soft, thick edges

Valuable haptics

Lovingly handmade in Germany

Ukulele Strap Specifications:
✓ adjustable 80 - 135 cm (31" - 53")
✓ Width: 32 mm (1.2") or 38 mm (1.5")
✓ Weight: 100 g
The strap is a gift? Here you can find a suitable gift packaging. > Giftbox
Your shoulders will love this ukulele strap!
The strap has an excellent wearing comfort due to the soft and very light materials. This also makes the belt edge very soft and does not cut into the neck. Furthermore, the sewn-on cotton tape provides an excellent grip. Thus the strap does not slip unintentionally. So you always have full security and can concentrate 100% on playing the ukulele.
Note: Depending on the incidence of light, the basic tone of the belt sometimes appears lighter, sometimes darker.
Customer Reviews
05/23/2022
Ralf H.

Germany
Vintage Ukulelengurt Custom
Ausgezeichnete Qualität, auch das eigene Logo wurde sehr schön eingearbeitet. Ich bin voll und ganz zufrieden
05/23/2022
Steyner Straps
Vielen Dank für die tollen Worte. Darüber freuen wir uns sehr :-)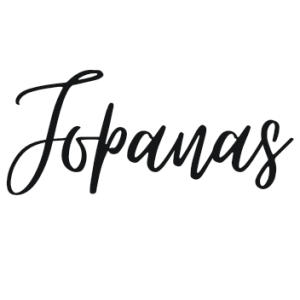 AS
02/06/2022
Anne S.

Germany
Lieblingsding
Ich bin begeistert: von den Gurten selber und auch von dem reibungslosen und sehr prompten Versand und dem ausgesprochen freundlichen Kundenservice. Die Gurte sind ne Wucht und haben definitiv Suchtpotential. Hochwertiges Material, top verarbeitet, solide und einfach traumhaft schöne Muster. Die Auswahl ist toll. Drei meiner Ukes haben schon ihren eigenen Gurt von Steyner. Sie geben dem Instrument Charakter. :) Klare Kaufempfehlung!
02/07/2022
Steyner Straps
Liebe Anne, ganz herzlichen Dank für Dein schönes Feedback. Wir freuen uns riesig darüber, dass Du so zufrieden bist :-) Danke auch für die schönen Bilder. Gurt und Ukulele sind definitiv ein hübsches Paar. Viel Freude beim Spielen. Liebe Grüße. Lina
02/06/2022
Marc G.

Germany
Endlich verwende auch ich einen Ukulelengurt
Super Qualität, geniale Farben, geniale Haptik. Ich überlege mir ernsthaft einen Gurt pro Ukulele zu bestellen. Man kann nie genug Ukulelen - und Ukulelengurte - haben. Der Preis ist so eine Sache, wo ich mir überlegt habe einen Stern abzuziehen, aber es wird ja keiner gezwungen so viel Geld auszugeben. Aber ich bin so begeistert, dass 5 Sterne völlig verdient sind.
01/13/2022
Rainer K.

Germany
Höchste Qualität! Hervorragende und kompetente Betreuung.
Der Gurt ist spitze, auch die Security Locks sehen nicht nur gut aus sondern sind auch qualitativ großartig.
12/30/2021
Uwe R.

Germany
Top Ware
Der beste Ukulelen Gurt den ich bis jetzt in den Fingern hatte mit einem Design das sich auch als solches bezeichnen darf
12/31/2021
Steyner Straps
Das freut uns sehr zu lesen. Danke, Uwe :-)
10/22/2021
Storbeck S.

Germany
Beste Ukulelegurt EVER
Nach vielen Jahren auf der Suche nach dem perfekten Gurt gewesen. Jetzt habe ich ihn gefunden !!! Tollste Materialien und ein unglaublich schönes Design haben mich beim auspacken total begeistert.Sicher er ist nicht günstig, aber jeden Euro wert. Danke dem Steyner Team, ihr habt einen neuen Fan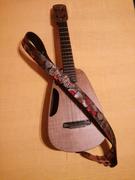 10/23/2021
Steyner Straps
Hallo Söhnke, ganz lieben Dank für das tolle Feedback. Wir freuen uns riesig, dass wir Dich glücklich machen konnten und nun einen neuen "Fan" haben. :-) Danke auch für das tolle Bild ! Sieht klasse aus.
10/03/2021
Daniela S.

Germany
Sonniger Gurt
Der "Tropical Mango" macht einfach nur gute Laune! Bequem und wunderschön! Ich würde zukünftig veganes Leder an der Ukulele bevorzugen, da es dünner und weicher ist. Schade, dass es das nur in einer Farbe gibt. Der Kundenservice ist super schnell und ausgesprochen freundlich! Gerne wieder :-)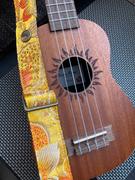 05/26/2021
Wolfgang W.

Germany
Wunderschöner Gurt
Bin von Qualität und Aussehen begeistert.
05/27/2021
Steyner Straps
Herzlichen Dank für Dein Feedback, Wolfgang. Wir freuen uns sehr, dass Dir der Ukulelengurt so gut gefällt. Viel Spaß weiterhin damit. Viele Grüße. Lina
03/24/2021
Sabine K.

Germany
Vintage Gurt mit Gravur
Ich liebe den Gurt. Die Farbe ist der Hammer. Sehr Kunden- und Serviceorientiert. Die nächste Bestellung kommt bestimmt. Danke.
03/25/2021
Steyner Straps
Danke für Dein Feedback, Sabine:-) Das freut uns sehr.