Vintage Guitar Strap Black - Tropical Nights
Regular price
Sale price
130 €
Unit price
per
Sale
Sold out
High-end guitar strap, black - Handmade in Germany

Unique accessory for your guitar!
Are you looking for a guitar strap that visually pulls out all the stops, fits gently around your shoulder, and lasts a lifetime? If so, your search ends with our black vintage guitar strap, "Tropical Nights".
This extraordinary guitar strap combines a unique look with master-built quality. It provides maximum comfort, safety, and a perfect grip. It is the perfect accent for your instrument.


Handmade with perfection, down to the slightest detail in our shop in Germany. We pour love into every stitch.
Features:
Shiny appearance (shimmer effect)

Non-slip underside made of cotton

Thick edges with a soft, sublime touch

4 mm thick genuine, broken in leather (vegetable tanned)

Lovingly handmade in Germany
You can only get this extraordinary vintage guitar strap from us!
This strap is also available in yellow, light blue, dark blue, red, black, pink and white.

Note: Depending on the incidence of light, the base tone may appear lighter, or darker.
▶ For fastening, we recommend our guitar strap fastener "Big Straplocks" > View Straplocks

Details
Dimensions and structure
Length: 100 - 165 cm (40" - 65")
Width: 5 cm (2")
Weight: 170 g
Thickness: 3.5 mm
Material top: Noble artificial silk fabric

Material bottom: Cotton

Design: Vintage floral pattern
Base colour: Black / Anthracite

Accent colors: red/orange, gold, silver

Colour cotton: black

Color metal parts: antique brass
Color leather: medium brown / reddish brown

4 mm thick genuine leather / imitation leather ends
Features
Soft and flexible
Excellent grip
Excellent wearing comfort
Unique look and feel
Secure fastening leather end pieces
incl. fastening cord
compatible with acoustic, western, bass and electric guitar
Made in Germany

Top class Wearing Comfort
Your shoulders will love this stylish vintage guitar strap!
The strap has a
remarkable wearing comfort
thanks to the soft materials. The
soft strap edge
gently wraps around the neck and shoulder. Furthermore, the sewn-on cotton strap provides a
good grip
. Thus, the strap does not slip back and forth unintentionally. The fastening made of 4 mm thick genuine leather (optionally synthetic leather) ensures a
stable and reliable hold
of your instrument. Thus, you always have full security and can concentrate 100% on playing with your guitar.
Engraving option


Give your guitar, bass or ukulele strap a personal touch
For an extra charge of €15 you can have your strap engraved with a personal text or picture (in black) on the front of the rear leather end. The manufacturing will take about 2 days longer.

This is how it works:
If you have ordered a belt "with an engraving", you will then receive an email with information about the engraving process. Simply reply to this mail with your engraving text and the desired font.




Read more about our > guitar straps and bass straps with engravings
Dimensions & Properties

Spezifikationen:

Länge: 100 - 165 cm (40" - 65") 
Breite: 5 cm (2")
Gewicht: 170 g
Gurtdicke: 3,5 mm
Grundfarbe: Schwarz / Anthrazit
Akzentfarben: Rot/Orange, Gold, Silber
Farbe Baumwolle: Schwarz
Farbe Hardware: Vintage-Messing
Farbe Leder: Mittelbraun / Rotbraun

Material

Oben: Kunstseidenstoff
Unten: 100 % Baumwolle
Echtlederenden (4 mm): P

flanzlich gegerbtes Rindsleder

Alternativ: Kunstlederenden (2,5 mm): T

extiler Grundträger + Kunststoffbeschichtung

Eigenschaften 

Weich und flexibel
Ausgezeichneter Grip
Hoher Tragekomfort
Sehr wertige Haptik und Optik
Sichere Befestigungsendstücke
inkl. Befestigungskordel
kompatibel mit Akustik-, Western, Bass- und E-Gitarre
Made in Germany 
Hole size

So ermittelst Du die passende Gurtlochgröße:
Da die Art und Größe der Befestigungspins an den Gitarren, Bässen und Ukulelen unterschiedlich sind, bieten wir passend dazu verschiedene Lochgrößen an. So kannst Du Deinen neuen Gurt sofort am Instrument befestigen und losspielen. Zur Ermittlung der richtigen Lochgröße, kannst Du einfach den äußeren Durchmesser des Gurtpins messen.

 

 

Bis 14 mm Außendurchmesser:
Lochgröße: 8 mm ( bei Standard Gurtpin)
Diese Lochgröße ist passend für alle Gitarren, Bässe und Ukulelen mit dem von Haus aus vorinstallierten Gurtpin. In der Regel ist dieser Trichterförmig. Für diese Gurtpins eignet sich daher ein Gurt mit 8 mm Loch und Schlitz auf beiden Seiten.



Ab 15 mm Außendurchmesser:
Lochgröße: 10 mm ( bei Maxi Gurtpin)
Wenige Gitarrenmarken verbauen größere Gurtpins an Ihre Gitarren. Z. B. PRS Guitars. Der innere Durchmesser des Pins liegt bei 9 oder 10 mm. Für diesen Maxi Gurtpin ist ein 10 mm großes Loch, sowie der Schlitz notwendig, um den Gurt über die äußere Scheibe zu stülpen. Der Durchmesser der Scheibe liegt ca. bei 13-15 mm.



Wenn am Endpin ein Kabel eingesteckt wird:
Lochgröße: 10 mm einseitig ( bei Klinkenbuchse)
Wenn Du eine Gitarre mit Tonabnehmer hast, kann es sein, dass der Anschluss für das Kabel gleichzeitig als Gurtpin dient. Um den Gurt auf diesem Anschluss am Korpus zu befestigen ist ein 10 mm Loch mit Schlitz notwendig. Der andere Gurtpin am Hals ist i. d. R. ein Standard Pin mit 8 mm. Bei Auswahl dieser Lochgröße erhältst Du einen Gurt mit 8 mm Loch vorne und 10 mm Loch hinten.



Bei bereits installiertem Gurtsicherungssystem:
Lochgröße: 10 mm ( bei Schaller Locks)
Wenn Du das Gurtsicherungssystem von "Schaller", "Warwick", "Dunlop" oder "Loxx" benutzt empfehlen wir das 10 mm Loch ohne Schlitz. Da das Loch genau über das Gewinde passt ist kein Schlitz notwendig. Diese Variante ist nur als "Genuine leather" verfügbar. Wenn Du veganes Leder möchtest, bekommst Du bei dieser Auswahl das größere Loch mit einem Schlitz.
Shipping

Kostenloser Versand ab 50 €

Deutschland
DHL Premium Versand - Kostenlos
(Lieferzeit 1-3 Werktage)

Europa
Standard Versand - Kostenlos  (Lieferzeit 4-9 Werktage)
Priority Versand - 2,99 €  (Lieferzeit 3-7 Werktage)
DHL Express Versand - 35,99 € (Lieferzeit 1-2 Werktage)

Non-EU (zzgl. Einfuhr/Zoll)
Standard Versand - Kostenlos (Lieferzeit 10-19 Werktage)
Priority Versand - 2,99 €  (Lieferzeit 8-12 Werktage)
DHL Express Versand - 35,99 €  (Lieferzeit 3-7 Werktage)

Für weitere Infos findest du hier > Versandbedingungen

Mögliche Zusatzkosten bei Ländern außerhalb der EU:
Bei Lieferungen in Länder außerhalb der Europäischen Union (z.b. Schweiz, USA, Australien, Kanada) können im Einzelfall weitere Kosten anfallen, die wir nicht zu vertreten haben und die von dir zu tragen sind. Hierzu zählen beispielsweise Kosten für die Geldübermittlung durch Kreditinstitute (z.B. Überweisungsgebühren, Wechselkursgebühren) oder einfuhrrechtliche Abgaben bzw. Steuern (z.B. Zölle).

Weitere Informationen findest du beispielsweise unter http://ec.europa.eu/taxation_customs/customs/customs_duties/index_de.htm und zur Einfuhrumsatzsteuer unter http://auskunft.ezt-online.de/ezto/Welcome.do sowie speziell für die Schweiz unter http://xtares.admin.ch/tares/login/loginFormFiller.do.
Handmade guitar strap with addiction factor - Made in Germany
We manufacture this stylish guitar strap in our small factory in the Ruhr area, which allows us to guarantee the highest quality. Selected materials become a very special piece of jewellery that does justice to your high-quality guitar in terms of quality and design. Guaranteed. Because why should you sacrifice quality right there?

Would you like to know what the perfect guitar strap feels like? Then secure your belt for eternity! You will love him!

theme | With this guitar strap you will magically attract looks!
A beautiful, floral pattern with bright colors and a soft, slightly metallic shimmer effect make this guitar strap an irresistible eye-catcher< /strong>.
Different incidences of light create a shimmering play of colors on the surface of the belt. This metallic effect is particularly effective in stage lighting.
High-quality metal hardware in < strong>Vintage brass look and leather ends with pull-up effect complete the unique look of the Tropical Nights guitar strap.
Comfort | Your shoulders will love this guitar strap!
The optimal weight distribution of your instrument is achieved by the comfortable width of 5.1 mm and the material properties of the cotton webbing. Thanks to the 2 mm strong webbing, the soft belt edge gently lies over your shoulder and snuggles up comfortably at the transition to the neck on.
Grip | Enjoy reliable support and maximum flexibility at the same time
The rough, non-slip structure of the sewn-on cotton band ensures reliable, but flexible support on the shoulder. We had this specially made for this purpose. This gives you full control over the slip resistance of the guitar strap. With your movements you decide how much or how little he should "slide" while playing.
"Extra long" - Also compatible with your game type.
Each belt length is individual. Yours too. It depends on your physique and the position of your instrument when playing. Do you wear it close and far up on the body? Or are you more of the "casual knee height" type?

The most important thing is that you feel comfortable doing it. Thanks to the extra long, adjustable length of 100 - 165 cm, the Tropical Nights guitar strap offers you extensive adjustment options. You can bring your harness to your feel-good length in just a few seconds.

And if your length is outside of this range, we'll be happy to Special length for you.
Security | Grab the strings carefree and play focused
In order to attach the strap reliably and sturdy to the instrument, a fastening end piece made of extra strong real leather* is used. We use a thickness of 3.5 - 4.0 mm for these end pieces, which makes it impossible to tear out the strap hole. "Putting" the strap over the strap pin requires a little strength and skill due to its strength, but the attachment is finally bombproof on the guitar.

So you can do it yourself concentrate 100% on playing and devote yourself uncompromisingly to your musical passion.


*Alternatively, you can also get our end pieces from < strong>indestructible artificial leather with a thickness of 2.5 mm.


Addons | A guitar strap exactly to your taste!
Perfect belt hole ex works
With us, you can select your suitable hole size directly and do not have to cut or drill the belt hole afterwards.

p>
Personal engraving
We will make your belt even more individual and engrave it with your name or a logo.
joy | This guitar strap is really fun
Ein Gitarrengurt ohne Kompromisse - Das ist unser Design Gitarrengurt Tropical Nights.

Er ist Dein persönliches Statement. Ein Ausdruck Deiner Individualität! Einzigartig, cool und leidenschaftlich handgefertigt aus unserer Manufaktur.

Deine Traumgitarre kannst Du jetzt anschnallen und zwar ganz nah an Dein Musikerherz!
Perfect Match | Tropical Nights Lookbook
Zu diesen Gitarrenfarben lässt sich der Gurt am besten kombinieren: rot, orange, gelb, braun, sunburst, gold, schwarz und weiß. Für mehr Inspiration haben wir ein Tropical Nights Lookbook mit den schönsten Gitarren / Gurtkombinationen für Dich zusammengestellt.
Zum Lookbook
Customer Reviews
08/22/2022
A. Diaz Barzage

Germany
Einwandfrei
Der Gurt lässt sich angenehm tragen und sieht genau so gut aus, wie auf den Photos. Vor allem er stinkt NICHT nach irgend einer Chemie. Kurzum, ein gutes Produkt.
08/12/2022
Heiko F.

Germany
Toller und bequemer Gurt
Der Gurt wurde erstaunlich schnell mit meinem gravierten Logo geliefert. Hohe Qualität, bequem und toll anzusehen. Ein Schmuckstück!
08/14/2022
Steyner Straps
Lieber Heiko. Schön, dir der Gurt gefällt. Vielen Dank für das Feedback. Wir freuen uns sehr darüber. :-)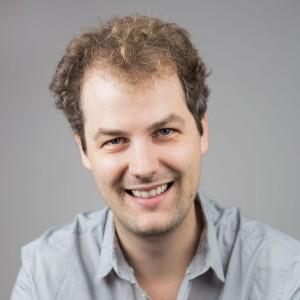 MM
08/03/2022
Martin M.

Belgium
Chill out ! Take an orange juice for your playing !
This strap is super cool ! I bought it specially for my Strandberg Boden Classic 6. When I saw this Orange juice strap I knew it was made for this guitar. My only fear was that my guitar's blue was a little too light to contrast with the orange but in the end, it's very beautiful. So here are some photos of this strap with a light blue guitar for you to see by yourself ! By the way, the straps are even more beautiful in real life. I can't wait to teach and play live with those ! (I also bought the yellow Tropical Mango strap : see my other review on this website) Thanks for reading and thanks again to Lina and her team for her super work !
08/14/2022
Steyner Straps
Dear Martin. Thank you so much for taking the time to provide such extensive feedback. I appreciate very much. Your pictures are also beautiful and show off the straps and guitars really well. I wish you a lot of fun while playing. Warm greetings. Lina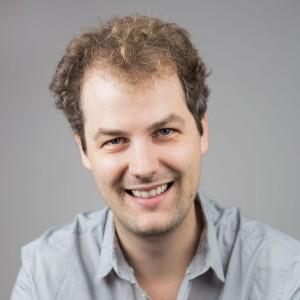 MM
08/03/2022
Martin M.

Belgium
Tropical Mango : The Golden Match !
These straps are very beautiful and are of outstanding craftsmanship and quality ! I just bought two of them. The Tropical Mango reviewed here and the Orange Juice version (check out the other review for photos). The straps arrived today and my inner photographer directly wanted to take some pictures for a review on this website. Seeing pictures of these straps on a variety of different guitars really helped me matching the colors I liked with my guitars. I did pictures with my guitars so you have an idea how the different colors work with this yellow Tropical Mango strap. Unfortunately I can only upload only 5 pictures per review... ;-) Be sure to check out all the options : especially for the size of the "Straplock" holes as the leather is really thick ! Mine arrived perfectly cut for the Shaller locks I use on my guitars, so cool ! Beware that if you use the old version of the Shaller Locks, you will have a little less thread to screw the straplock on. But it's doable... no worries, I just had tu push a bit and to screw it tight. The leather is that thick ! The threads of the Newer Shaller locks are way longer so there are no problems at all with those ones. You also sometimes have options for the color of the inside of the strap. For this strap, I decided to go for the brown version as I thought it would be less prone to get a dirty look than the yellow version and a lot of my guitars are in the brownish/woody kind of tones. In the end I decided not to engrave the straps to my name because I wanted other people to be able to use the straps too if I decide to give them to my kids or a friend in the future. ;-) All in all, I'm very pleased with the straps. I did a ton of research for beautiful straps and I almost bought straps of another "cheaper" brand. The payement system of the guitar shop didn't work out on that evening so on the next morning I continued googling and I'm very glad I stumbled on this website ! Steyner straps are the most beautiful I found and by far, they seem quite unique in the business ! Thanks for your good work Lina (and the whole team by the way) !
07/26/2022
Robert J.

Slovenia
a thing of beauty
This is my second strap from Steyner, great service and excellent products!
08/02/2022
Steyner Straps
Thanks for kind words. We are happy you like it :-) Happy playing. Lina
07/23/2022
Theo W.

Germany
Top
Wie immer ein traumhafter Gurt
08/02/2022
Steyner Straps
:-) Danke, für das tolle Feedback
07/22/2022
Axel B.

Germany
Optik und Sicherheit sind top, was will man mehr?
Die Farben des Gurtes sind perfekt aufeinander abgestimmt. Das lebendige Muster bildet dabei einen wirkungsvollen Kontrast, insbesondere bei Gitarren mit unifarbenem Finish und durch die Verwendung von blauen, goldenen und roten Akzenten passt der Gurt zu vielen Gitarren. Der verwendete Stoff auf der Unterseite liegt rutschfest und bequem auf der Schulter. Das plus die starken Gurtenden aus Echtleder und die allgemein solide Verarbeitung erzeugt ein sicheres Tragegefühl! Optik und Sicherheit sind top, was will man mehr? Was mir ebenfalls gefällt, ist die Option, die Lochgröße an die Schaller Security Locks anpassen zu lassen - das erspart viel Hantier! Weiter so, liebes Steyner Team!
08/02/2022
Steyner Straps
Lieber Axel. Ganz lieben Dank für das ausführliche Feedback :-) Das freut uns riesig. Danke!
07/12/2022
Michael K.

Germany
Sehr vintage, sehr schick.
Super schöne Strapse. Wertet sicherlich so manche Gitarre auf. Hängt an meiner Martin. Toller Anblick und unverwechselbar durch Gravur.