Vintage Guitar Strap Black - Tropical Nights (brass-redbrown)
Regular price
$182.00
Sale price
$172.00
Unit price
per
Sale
Sold out
Top class guitar strap:
Tropical Nights - black brass

Impressively. Masterful. Made locally.
➡️ Only for guitarists who want the best for their guitar!
Complete your beloved guitar with this first-class guitar strap and raise your instrument to a new, outstanding level with the perfect combination of optics and quality.

This extraordinary guitar strap combines a unique look with masterful quality, maximum security, and excellent wearing comfort, even with heavy and top-heavy guitars.
Handcrafted with perfection down to the smallest detail in our manufactory in Germany. Each strap is unique and made to last!

Features:
shiny look (shimmer effect)
Non-slip cotton backing
Soft, thick edges and high-quality feel
4 mm thick real leather end (vegetable tanned)
Lovingly handcrafted in Germany
It is the perfect piece of jewelry for guitar lovers who strive for exceptional excellence for their instrument!
What are you waiting for? Perfect your special guitar with the strap it deserves. Order the Tropical Nights guitar strap now and experience a new level of quality and style.
Details
Dimensions and structure
Length: 100 - 165 cm (40" - 65")
Width: 5 cm (2")
Weight: 170 g
Thickness: 3.5 mm
Material top: Noble artificial silk fabric

Material bottom: Cotton

Design: Vintage floral pattern
Base colour: Black / Anthracite

Accent colors: red/orange, gold, silver

Colour cotton: black

Color metal parts: antique brass
Color leather: medium brown / reddish brown

4 mm thick genuine leather / imitation leather ends
Features
Soft and flexible
Excellent grip
Excellent wearing comfort
Unique look and feel
Secure fastening leather end pieces
incl. fastening cord
compatible with acoustic, western, bass and electric guitar
Made in Germany

Top class Wearing Comfort
Your shoulders will love this stylish vintage guitar strap!
The strap has a
remarkable wearing comfort
thanks to the soft materials. The
soft strap edge
gently wraps around the neck and shoulder. Furthermore, the sewn-on cotton strap provides a
good grip
. Thus, the strap does not slip back and forth unintentionally. The fastening made of 4 mm thick genuine leather (optionally synthetic leather) ensures a
stable and reliable hold
of your instrument. Thus, you always have full security and can concentrate 100% on playing with your guitar.
Appropriate strap hole size

Select your appropriate hole size directly. There is no need to cut or drill the belt hole afterwards.

Powerful leather

Our robust genuine leather ends are between 3.5 - 4.0 mm thick. This makes it impossible to tear out the belt hole.

Personal Engraving

Make your strap even more individual and engrave it with your name or a logo.

Type consulting

Unsure if this strap fits your guitar? We show the best combination to your guitar.

Ja, ich brauche Hilfe
Perfect Matches mit diesem Gitarrengurt
Handmade guitar strap with addiction factor - Made in Germany
We manufacture this stylish guitar strap in our small factory in the Ruhr area, which allows us to guarantee the highest quality. Selected materials become a very special piece of jewellery that does justice to your high-quality guitar in terms of quality and design. Guaranteed. Because why should you sacrifice quality right there?

Would you like to know what the perfect guitar strap feels like? Then secure your belt for eternity! You will love him!

Design | With this guitar strap you will magically attract looks!
A beautiful, floral pattern with bright colors and a soft, slightly metallic shimmer effect make this guitar strap an irresistible eye-catcher< /strong>.
Different incidences of light create a shimmering play of colors on the surface of the belt. This metallic effect is particularly effective in stage lighting.
High-quality metal hardware in < strong>Vintage brass look and leather ends with pull-up effect complete the unique look of the Tropical Nights guitar strap.
Comfort | Your shoulders will love this guitar strap!
The optimal weight distribution of your instrument is achieved by the comfortable width of 5.1 mm and the material properties of the cotton webbing. Thanks to the 2 mm strong webbing, the soft belt edge gently lies over your shoulder and snuggles up comfortably at the transition to the neck on.
Grip | Enjoy reliable support and maximum flexibility at the same time
The rough, non-slip structure of the sewn-on cotton band ensures reliable, but flexible support on the shoulder. We had this specially made for this purpose. This gives you full control over the slip resistance of the guitar strap. With your movements you decide how much or how little he should "slide" while playing.
"Extra long" - Also compatible with your game type.
Each belt length is individual. Yours too. It depends on your physique and the position of your instrument when playing. Do you wear it close and far up on the body? Or are you more of the "casual knee height" type?

The most important thing is that you feel comfortable doing it. Thanks to the extra long, adjustable length of 100 - 165 cm, the Tropical Nights guitar strap offers you extensive adjustment options. You can bring your harness to your feel-good length in just a few seconds.

And if your length is outside of this range, we'll be happy to Special length for you.
Security | Grab the strings carefree and play focused
In order to attach the strap reliably and sturdy to the instrument, a fastening end piece made of extra strong real leather* is used. We use a thickness of 3.5 - 4.0 mm for these end pieces, which makes it impossible to tear out the strap hole. "Putting" the strap over the strap pin requires a little strength and skill due to its strength, but the attachment is finally bombproof on the guitar.

So you can do it yourself concentrate 100% on playing and devote yourself uncompromisingly to your musical passion.


*Alternatively, you can also get our end pieces from < strong>indestructible artificial leather with a thickness of 2.5 mm.


Addons | A guitar strap exactly to your taste!
Perfect belt hole ex works
With us, you can select your suitable hole size directly and do not have to cut or drill the belt hole afterwards.

p>
Personal engraving
We will make your belt even more individual and engrave it with your name or a logo.
joy | This guitar strap is really fun
A guitar strap without compromises - This is our design guitar strap Tropical Nights.

It is your personal statement. An expression of your individuality! Unique, cool and passionately handcrafted from our manufactory.

You can now strap on your dream guitar and very close to your musician's heart!
Customer Reviews
08/18/2023
Andreas M.

Germany
Sehr schöner Gitarrengurt
Die Optik und Verarbeitungsqualität sind sehr hochwertig. Gefällt mir sehr gut!!
08/14/2023
Bernd M.

Germany
Hammer Gurte
Das ist jetzt mein zweiter Gurt von Steiner und ich muss sagen das sind die schönsten Gurte die ich kenne !! nicht günstig aber Sehr Edel und toll Verarbeitet
08/04/2023
Frank T.

Germany
Beste Handarbeit und sehr schön!
Ein sehr schöner Gitarrengurt in toller Qualität !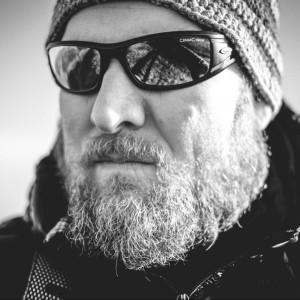 AO
07/15/2023
Andreas O.

Germany
Super Kundenservice
Der bestellte Gurt hat dann doch nicht so gut zur meiner Gretsch gepasst. Kontakt zur Lina super nett, Umtausch kein Problem. Es wurden Bilder mit Empfehlung zugesendet.
07/09/2023
Ines M.

Germany
Bist du zufrieden damit?
Schnelke Lieferung, guter Service, Gurt sehr schön
07/08/2023
Marc W.

Germany
Traumhaft
Das Gurt ist qualitativ und optisch ein top Teil. Meine etwas kopflastige Gretsch liegt stabil in Position. Ich habe mittlerweile 3 Steyner strap und kann jedem nur empfehlen Mal einen auszuprobieren.
06/22/2023
Thomas S.

Germany
Strap-²
Top! Angenehm überrascht und sehr zufrieden mit meiner Entscheidung, zum zweiten Mal einen Steyner Strap zu wählen! Der Gurt passt einfach und wertet die Gitarre noch mehr auf. Und noch etwas; zum persönlichen Stil die Gravur dazu- klasse!!
06/21/2023
Kai F.

Germany
Perfect Match!
Wunderbarer Gurt! Passt perfekt zu meiner Stratocaster in Sienna Sunburst. Perfekt verarbeitet und in top Qualität. Die schönsten und hochwertigsten Gurte die ich bisher gesehen habe. Vielen Dank für dieses tolle Produkt!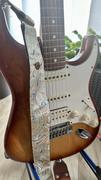 06/22/2023
Steyner Straps
Lieber Kai, vielen Dank für das schöne Feedback und das tolle Bild. Sieht genial aus.Viele Grüße vom Steyner-Team.
06/21/2023
Ruedi B.

Switzerland
Ein wunderbarer Gurt. Bin begeistert.
Er kam an die PRS und ersetzt dort einen ehemals schwarzen Gut.
06/22/2023
Steyner Straps
Vielen Dank Ruedi für Dein Feedback. Wir freuen uns sehr, dass der neue Steyner Gurt die PRS nun zieren darf. Weiterhin viel Freude damit wünschen Lina & die Steyner Crew
06/20/2023
Franz O.

Germany
der strap ist wunderschön und qualitativ hochwertig. Lieferung bereits nach 2 Tagen erhalten!