Steyner Strap Security System | Big Straplocks
Regular price
Sale price
15 €
Unit price
per
Sale
Sold out
Maximum safety for your guitar and bass
For even more secure hold of your instrument our Steyner Straplock Set made of nickel-plated steel is exactly the right solution. We recommend the large straplocks big for our Retro guitar straps, Vintage guitar strap, Paisley guitar straps, and nylon and Seatbelt Guitar Straps by which Standard hole size 8 mm. The 4 mm thick leather ends are optimally compatible with this strap lock.
For our Leather Guitar Straps are also the smaller Straplocks (small Locks) suitable.

This strap securing system contains 2 x straplocks and 2 x protection pads.

- Guitars / Bass - Belt Safety System
- 360 degree rotatable
- secure hold
- available in black, silver and gold
- suitable for hole size 8 mm
Customer Reviews
03/15/2023
Tino K.

Germany
Straplok gold
Perfekt, sehr stabil, klare Kaufempfehlung
03/11/2023
Florian A.

Germany
Immer wieder.
... und wieder hervorragende Beratung von der Chefin höchstpersönlich. Einfach Bild von der neuen E-Gitarre verschickt und sofort mehrere passende Gurtvorschläge bekommen.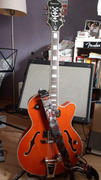 03/12/2023
Steyner Straps
Super, dass Dir die Beratung gefallen hat und Du Etwas passendes gefunden hast. Sieht super aus Danke für das tolle Bild!
02/20/2023
Marco H.

Germany
Funktion top, Design top.
Die Gurtsicherung hält zu 100% was von ihr erwartet wird und sieht dabei super aus. Habe schon 2 meiner Gurte und Gitarren damit ausgestattet, weitere folgen.
02/21/2023
Steyner Straps
Vielen Dank für das Feedback. Klasse, dass du mit der Sicherung so happy bist.:-)
02/17/2023
Marco H.

Germany
So geht Sicherheit u. Optik.
Ich habe eine Gurtsicherung gesucht die auch optisch was her macht da mir die Optik meiner Custom Strat sehr wichtig ist. Sicherheit und Optik sind hier auf jedenfall 100% Über die Qualität kann man absolut nicht meckern, Werde meine E Gitarren zukünftig alle mit diesem Gurtsystem ausstatten.
02/13/2023
Thomas K.

Germany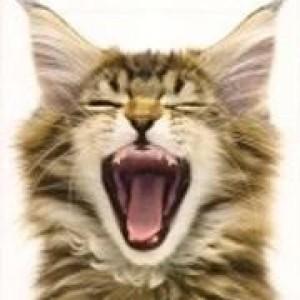 FL
01/18/2023
Frank L.

Germany
Gutes Produkt
Etwas schwere Ausführung, aber einfache Handhabung und sehr gute Qualität. Auch der Preis ist absolut in Ordnung. Und das Wichtigste: der Gurt hält bombenfest!
12/31/2022
Klaus K.

Germany
Besser als meine Straplocks von F;-)
Die Straplocks habe ich mit meinem Steyner Gurt bestellt, weil mir die Locks von F insgesamt zu "wackelig" waren. Schon die Montage am Gurt war perfekt. Klar, Steyner Gurt passt wie angegossen an die Straplocks, war nicht anders zu erwarten - das war bei meinen vorherigen eben nicht der Fall - obwohl eben auch vom selben Hersteller. An meinem anderen Gurt passen die Steyner auch 1a. Die Montage an meinen Gitarren war wie gehabt easy, nehme aber immer die original Schrauben und nicht die mitgelieferten. Öffnen und Schließen klappt perfekt, hält perfekt - Musikerherz, was willst Du mehr?
01/03/2023
Steyner Straps
Hallo Klaus, vielen lieben Dank für das geniale Feedback zu unserer Gurtsicherung. Wir freuen uns riesig, dass Du damit so zufrieden bist. Klasse. Viele Grüße, Lina
12/29/2022
Stefan L.

Germany
Nice fit for any Guitar. Do what they should. They don't make any noise too. 100% recommenced.
Nice strap locks. Funktional best in class and they are not too big or long. No noise when moving
12/21/2022
Heinz J.

Germany
Ukulele Gurt
Sehr gute Wahl es gibt nichts besseres
12/08/2022
Joe B.

Germany
Beste Locks ever, Optisch und Design
Beste Locks ever, Optisch und Design Alles umgestellt auf diese Kracher !!! JK