Black Bag Strap - Eastern Nights
Regular price
Sale price
115 €
Unit price
per
Sale
Sold out
Noble black bag strap with floral pattern and rotatable snap hooks
Shoulder strap black - The perfect accessory for your bag!
Would you like your favorite bag with a new shoulder strap spice things up? Give the bag a new look? Or is your old shoulder strap and you're looking for a Replacement shoulder strap? No matter if handbag, shoulder bag, leather bag, shoulder bag or camera bag our pocket straps turn every bag into a stylish eye-catcher. The black bag strap combines luxurious design with the highest wearing comfort and perfect hold. Made to last!
Shoulder strap white vintage style made of fine brocade fabric
Due to the high-quality artificial silk material, the strap shows a delicate shimmering floral pattern. Accents in blue, gold and white form further ornaments. This makes the black vintage shoulder strap to an eye-catcher. Whether on the way to the office, when going away with girlfriends or shopping, this black shoulder strap all eyes on itself. By means of rotatable snap hooks in vintage silver optics, the strap completed. The gentle shimmer of the silk fabric is extremely luxurious. This will make our Eastern Nights - Bag Strap to a must-have for everyone who wants to attract attention!
Pocket strap black - your shoulders will love it!
The black shoulder straps has an excellent wearing comfort due to the soft and very light materials. This also makes the belt edge very soft and does not cut into the neck. Furthermore, the sewn-on cotton tape provides a good grip. Due to the metal slider, the black shoulder straps between 90 - 150 cm. This way you can carry the strap over your shoulder, but also cross-body without any problems. Heavy and large bags are also comfortable to carry. The 5 cm width ensures optimal weight distribution. Thanks to our rotatable snap hooks , the front side of the black shoulder strap always visible. Therefore, the strap does not twist unintentionally. Due to the simple attachment of the snap hooks can the black straps with all bags that have a metal ring. So you can create a completely new look with just two "clicks".
Note: Depending on the incidence of light, the black background may appear as anthracite.

Lovingly handmade
Made in Germany
Colourful shoulder strap black
- 90 - 150 cm adjustable
- Width 5 cm
- Weight: 100 g
- high-quality, 360° rotatable snap hook
- very soft wearing comfort
- Pocket strap black is non-slip
- Shoulder strap colours: red, gold, silver
Replacement shoulder strap for:
- bag
- handbag
- shoulder bag
- Crossbody Bag
This shoulder strap is also available in red and Blue.
Also to find under: Shoulder strap | Bag Straps | Shoulder Straps
Customer Reviews
10/25/2022
Birgit S.

Germany
Vielen Dank für den tollen Service
Der Taschengurt ist wunderschön, sieht genau so aus wie auf den Fotos
09/21/2022
Simone G.

Germany
Wunderschöner Taschengurt
Der Gurt wurde schnell geliefert. Er ist wirklich von sehr hochwertiger Qualität, und das sieht man auch! Die Tasche wird dadurch aufgewertet. Das war sicherlich nicht mein letzter Gurt von Steyner. Der Kontakt mit den Shop-Mitarbeitenden war sehr nett und angenem. Finde ich persönlich auch wichtig.
09/22/2022
Steyner Straps
Liebe Simone. Danke für das schöne Feedback. :-) Viel Freude weiterhin mit dem Gurt. Lina & Team
09/09/2022
Peter P.

Germany
Wie immer: Top Design top Qualität
Der Taschengurt sieht einfach super aus. Die Lieferung war wie immer unkompliziert und schnell
09/06/2022
Marion S.

Germany
Top Qualität
Wunderschöner Gurt in einer Top Qualität! Nicht der erste und sicher nicht der letzte ;o). Herzlichen Dank auch für den schnellen Versand! Sehr empfehlenswert.
09/06/2022
Steyner Straps
Liebe Marion, dankschön für das tolle Feedback. Schön, dass der Gurt so gut ankommt. :-) Das freut mich sehr. Viele Grüße, Lina
09/04/2022
Birgit S.

Germany
Wüstenlicht
Für meine große Shopper Tasche sehr gut geeignet. Die neutrale Farbe paßt auch gut zu orange. Liebe Grüße Birgit
07/31/2022
Jane L.

Germany
Sehr schick
Ich habe diesen Tasche- Gürtel zufällig im Netz gefunden. Bin sehr dankbar dafür. Einfach mal etwas anderes, zeitlos und edel. Qualität ist super! Ich bin verliebt :-)
08/02/2022
Steyner Straps
Liebe Jane, da freuen wir uns sehr, dass Du uns gefunden und Dich in die Gurte verliebt hast :-) Viel Freude weiterhin mit dem neuen Gurt. Liebe Grüße, Lina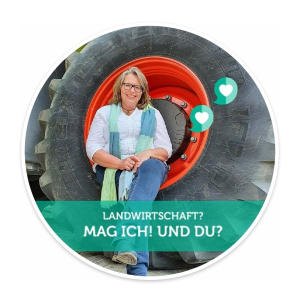 CL
07/16/2022
Cornelia L.

Germany
Wunderschöner, hochwertiger Taschengurt
Alles ist prima, ich liebe den Gurt sehr! Er sieht wunderschön aus und fühlt sich wunderbar an. Bestellung und Lieferung erfolgte reibungslos. Gerne wieder.
05/28/2022
Ute J.

Germany
Highlight
Sieht einfach klasse aus. Sehr hochwertig verarbeitet. Mit den "üblichen " Gurten nicht zu vergleichen
05/20/2022
Corinna B.

Germany
Wunderschöner Gurt
Er sieht Klasse aus. Die Farben sehen einfach kräftig und leuchtend aus und dazu schimmert er so schön. Es kann gut sein dass ich noch eine andere Variante bestelle.
04/09/2022
Birgit B.

Germany