Nylon Guitar Strap Heavy Henry
Regular price
$150.00 USD
Regular price
$164.00 USD
Sale price
$150.00 USD
Unit price
per
Sale
Sold out
Top class stylish nylon guitar strap, darkgreen

Double layered nylon and cotton guitar strap with high slip resistance, exclusive look, and soft feel. (double layer sewn)
"Heavy Henry" belongs to the deluxe version of our nylon guitar straps. The special feature is that we have combined this sturdy nylon strap with a thick cotton webbing on the back. This provides a high-level slip resistance, fantastic comfort, and durability. The strap features a solid, yet buttery soft feel. It is very stable, but still remains flexible and is not too heavy. In design, it convinces with a darkgreen, shimmering surface with a concise herringbone pattern structure. This unique style is completed by robust brown leather ends and rose gold colored metal parts.
Handmade with perfection, down to the slightest detail, in our manufactory in Germany. Made to last!


Features:
Shiny appearance (shimmer effect)

Non-slip underside made of cotton

Soft, thick edges and valuable feel

4 mm thick genuine leather end (vegetable tanned)
Lovingly handmade in Germany

Please note that due to the thickness of both materials, there may be some slight rippling with this strap, but it will "hang out" after a while.
This high end nylon guitar strap you only get from us!
✓ incl. fastening cord
▶ For fastening, we recommend our guitar strap fastener "Big Straplocks" > View Straplocks

Details
Dimensions and structure
Length: 100 - 165 cm (40" - 65")
Width: 5 cm (2")
Weight: 170 g
Thickness: 3.5 mm
Nylon color on top: darkgreen

Color of cotton at bottom: brown

Color metal parts: antique brass

Color leather: brown

4 mm thick genuine leather / imitation leather ends
Features
Soft and flexible
Excellent grip
Excellent wearing comfort
Unique look and feel
Secure fastening leather end pieces
incl. fastening cord
compatible with acoustic, western, bass and electric guitar
Made in Germany

Top class Wearing Comfort
Your shoulders will love this anti-slip nylon guitar strap!
The strap has a
remarkable wearing comfort
thanks to the soft materials. The
soft strap edge
gently wraps around the neck and shoulder. Furthermore, the sewn-on cotton strap provides a
good grip
. Thus, the strap does not slip back and forth unintentionally. The fastening made of 4 mm thick genuine leather (optionally synthetic leather) ensures a
stable and reliable hold
of your instrument. Thus, you always have full security and can concentrate 100% on playing with your guitar.
Customer Reviews
07/28/2023
Thomas R.

Germany
Heavy Henry
Wie immer bei Steyner: bestes Material, exzellent verarbeitet. Der Gurt ist edel aber im besten unauffällig. Understatement Für Ladies and Gentlemen!
07/15/2023
Paul S.

Germany
Top Quality. Very frendly service. Very professional.
Very happy with my strap (Heavy Henry). Makes playing even more enjoyable. Thankyou Lina and the Steyner Team.
06/17/2023
Heiko S.

Germany
06/17/2023
Kirsten U.

Germany
Nylon Uke Gurt Henry
Der Gurt ist super, stabil, gut verarbeitet und sieht klasse aus. Einziges Manko, das Leder ist für Lox System zu ****, schwierig anzubringen dass es hält Fiel zunächst immer ab. Aber mit etwas Kraft hält es jetzt.
06/19/2023
Steyner Straps
Hallo Kirsten, vielen Dank für das Feedback. Schön, dass der Gurt gut ankommt. Super, dass es mit dem Anbringen der Loxx geklappt hat. Wir haben das Leder ganz bewusst so "dick" gewählt, damit es Ausleihern oder Außreißen ausgeschlossen ist, auch auf die Gefahr hin, dass das Anbringen etwas Kraft braucht :-) Viele Grüße und viel Freude weiterhin beim Spielen. Lina
06/07/2023
Marco S.

Germany
04/24/2023
Mario S.

Germany
klasse!
Ein wunderschöner, sehr hochwertiger, stabiler Gitarrengurt. Ein Gurt für's Leben, möchte ich sagen! Ich bin sehr zufrieden und freue mich schon auf den nächsten Steyner!
04/24/2023
Till A.

Germany
Nichts auszusetzen
Der Gurt ist, wie immer, klasse.
04/23/2023
Arne K.

Germany
Hochwertig
Bin begeistert, der Gurt ist echt fantastisch. Ist mein zweiter Steyner und bestimmt nicht mein letzter.
04/06/2023
René

Austria
Tolle Qualität
Bin wirklich sehr zufrieden und bereue es nicht, so viel Geld in einen Steyner-Gurt investiert zu haben. Regionale Handarbeit gehört sowieso mehr gefördert. Danke und LG René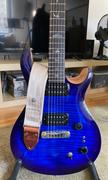 04/06/2023
Steyner Straps
Hallo René. Danke für das Feedback. Schön, dass Du zufrieden bist :-) LG Lina & die Steyner Crew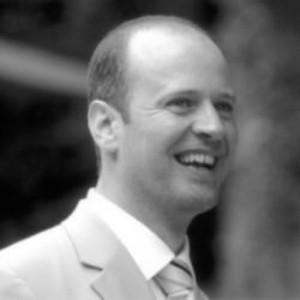 IS
04/06/2023
Ivo S.

Germany