Colorful bag strap with carabiner - Emerald Pirate
Regular price
80 €
Sale price
52 €
Unit price
per
Sale
Sold out
Brown shoulder strap for quick changing with green skulls

Stylish shoulder strap with snap hook

and cool skull design

Our beautiful jacquard shoulder strap "Emerald Pirate" combines the cult skull symbol with rose petals and classic herringbone pattern. Due to the brown/beige colour concept the skull shines in bright turquoise and becomes a stylish eye-catcher. For a perfect wearing comfort, we have combined a woven decorative band with a soft cotton webbing. High-quality carabiners round off this beautiful shoulder strap with a unique look. We love this extraordinary design. You, too?

Replaced in a few seconds, this wide carrying strap provides an individual style.
Lovingly handmade
Made in Germany

- Shoulder strap adjustable up to 150 cm | width 5 cm
- 2 high-quality, rotating snap hooks
- very soft wearing comfort
- non-slip
- unique colour combination - only available from us
- shoulder strap for handbag, shoulder bag, crossbody bag
Also to find under:
Shoulder strap | Bag Straps | Shoulder Straps
Customer Reviews
12/03/2022
Andrea T.

Germany
Ein echter Hingucker!
Vor Monaten hatte ich die wunderschönen Steyner Gurte entdeckt und die Qual der Auswahl. Ich hatte eine hervorragende Beratung bekommen und nun Morgenlicht gekauft.. Phantastische Farben, flexibles, weiches Material und hochwertigste Verarbeitung. Ich bin begeistert! Vielen Dank liebe Lina!
12/05/2022
Steyner Straps
Liebe Andrea. Herzlichen Dank für das schöne Feedback. :-) Schön, dass der Gurt so gut gefällt. Viele Grüße, Lina
11/25/2022
Andreas W.

Germany
Sieht toll aus.
Sieht toll aus.
10/25/2022
Birgit S.

Germany
Vielen Dank für den tollen Service
Der Taschengurt ist wunderschön, sieht genau so aus wie auf den Fotos
09/21/2022
Simone G.

Germany
Wunderschöner Taschengurt
Der Gurt wurde schnell geliefert. Er ist wirklich von sehr hochwertiger Qualität, und das sieht man auch! Die Tasche wird dadurch aufgewertet. Das war sicherlich nicht mein letzter Gurt von Steyner. Der Kontakt mit den Shop-Mitarbeitenden war sehr nett und angenem. Finde ich persönlich auch wichtig.
09/22/2022
Steyner Straps
Liebe Simone. Danke für das schöne Feedback. :-) Viel Freude weiterhin mit dem Gurt. Lina & Team
09/09/2022
Peter P.

Germany
Wie immer: Top Design top Qualität
Der Taschengurt sieht einfach super aus. Die Lieferung war wie immer unkompliziert und schnell
09/06/2022
Marion S.

Germany
Top Qualität
Wunderschöner Gurt in einer Top Qualität! Nicht der erste und sicher nicht der letzte ;o). Herzlichen Dank auch für den schnellen Versand! Sehr empfehlenswert.
09/06/2022
Steyner Straps
Liebe Marion, dankschön für das tolle Feedback. Schön, dass der Gurt so gut ankommt. :-) Das freut mich sehr. Viele Grüße, Lina
09/04/2022
Birgit S.

Germany
Wüstenlicht
Für meine große Shopper Tasche sehr gut geeignet. Die neutrale Farbe paßt auch gut zu orange. Liebe Grüße Birgit
07/31/2022
Jane L.

Germany
Sehr schick
Ich habe diesen Tasche- Gürtel zufällig im Netz gefunden. Bin sehr dankbar dafür. Einfach mal etwas anderes, zeitlos und edel. Qualität ist super! Ich bin verliebt :-)
08/02/2022
Steyner Straps
Liebe Jane, da freuen wir uns sehr, dass Du uns gefunden und Dich in die Gurte verliebt hast :-) Viel Freude weiterhin mit dem neuen Gurt. Liebe Grüße, Lina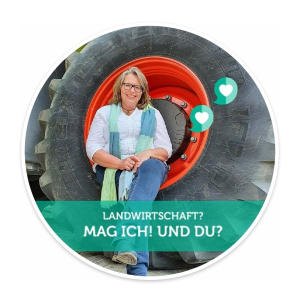 CL
07/16/2022
Cornelia L.

Germany
Wunderschöner, hochwertiger Taschengurt
Alles ist prima, ich liebe den Gurt sehr! Er sieht wunderschön aus und fühlt sich wunderbar an. Bestellung und Lieferung erfolgte reibungslos. Gerne wieder.
05/28/2022
Ute J.

Germany
Highlight
Sieht einfach klasse aus. Sehr hochwertig verarbeitet. Mit den "üblichen " Gurten nicht zu vergleichen