Retro style ukulele strap

Perfect accessory for your ukulele - Made in our small factory in Germany. Made to last!
Features:
Unique design


Non-slip cotton backing

Soft, thick edges

Valuable haptics

Lovingly handmade in Germany

Ukulele Strap Specifications:
✓ adjustable 80 - 135 cm (31" - 53")
✓ Width: 32 cm (1.2")
✓ Weight: 100 g
Finely woven ukulele strap boho-style
Our enchanting design guitar strap desert light combines the colors of the twilight atmosphere in the desert areas. A classic, finely woven paisley pattern in sand tones meets a soft brown cotton webbing. Thick, dark brown genuine leather ends and old brass-coloured metal parts in vintage style round off the oriental look.
Customer Reviews
09/28/2021
Eckhardt G.

Germany
Wunderschöner Gurt und eine Anregung
Gurt trägt sich bequem und ist für mich als Hendrix-Fan ein schönes und bedeutsames Stück Identifikation. Die Stickerei ist sehr sorgfältig verarbeitet und erinnert in ihren Farben an Zeiten, von denen ich weiß, dass sie von heute aus großartig wirken, es für alle darin Lebenden aber nicht einfach waren. Hendrix hatte nach seinem Woodstock-Auftritt, mit dem er selbst nicht zufrieden war, nur wenig mehr als ein gutes Jahr zu leben. — Eine Anregung: Die Metallverriegelung für die Gurte macht leider generell Geräusche. Auf der Bühne stört es nicht, aber zuhause beim leisen Üben. Ließe sich da etwas machen, z.B. eine Kunstoffbeschichtung der kontakthaltenden Bereiche? Ansonsten: Ganz toll. Freue mich jeden Tag schon am Anblick des Gurtes. Danke an Euch!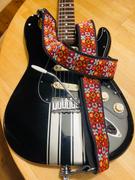 09/21/2021
Ela K.

Netherlands
Beauty strap
The strap was purchased as a gift, I am very pleased with the choice and quality of the product :)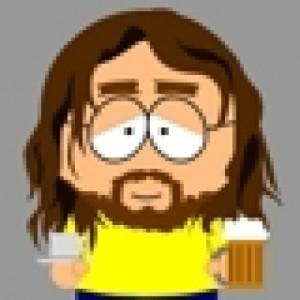 JM
09/08/2021
Joerg M.

Germany
Sehr guter und schöner Ukulelegurt
Der Gurt ist super verarbeitet, fühlt sich toll an und hält sicher. Am Anfang etwas schwer über die Gurtknöpfe zu kriegen aber ist halt gutes, steifes Leder :) Der Stoff ist wunderbar weich und der Druck sieht toll aus. Die Armaturen sind massiv und sehen sehr gut aus. Wird sicher nicht der letzte Gurt, den ich hier kaufe.
09/04/2021
TATSUO K.

Japan
09/04/2021
Klaus F.

Austria
Great Product - Great Customer Service
High quality product, great and unique Design. Always happy to use it.
09/03/2021
Pascal N.

Belgium
Retro Guitar Strap - Eveninglight
This strap is really gorgeous! The jacquard embroidery of the braid is sumptuous. The brown leather ends and brass buckles complement the ensemble perfectly. Great idea to use a blue belt to match the blue details of the braid embroidery! This strap is already a perfection but, if this blue belt were nylon, softer than cotton, this strap would have been an absolute perfection to me!
08/10/2021
Tim M.

Germany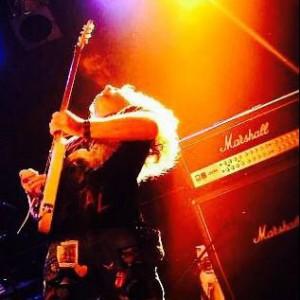 SK
08/07/2021
Sebastian K.

Germany
Superschön
Die Gurte, schon der dritte, sind immer wieder eine Schönheit.. und dazu hingegen andere Firmen absolut perfekt hergestellt! Kein verrutschen super Sitz und historisch sehr schön ausgesucht
08/08/2021
Steyner Straps
Hallo Sebastian. Vielen Dank für Dein Feedback. Es freut uns sehr, dass Du so zufrieden bist mit uns und schon drei Steyner Gurte Deine Gitarren zieren dürfen. Viel Freue weiterhin damit. Liebe Grüße von der Steyner-Crew
08/03/2021
Thomas M.

Germany
Strahlende Farben
Ich besitze inzwischen einige Gitarrengurte von Steyner. Alle haben die gleiche hervorragende Qualität, alle tragen sich hervorragend und schneiden nicht in die Schulter ein. Besonders aber sind die strahlenden schimmernden Farben, die ich noch bei keinem anderen Hersteller gesehen habe. Kein anderer Gurt ergänzt den Charakter meiner Gitarren so gut wie die Straps von Steyner. Bitte macht weiter so! Ich freue mich auf jedes neue Design.
08/05/2021
Steyner Straps
Hallo Thomas, ganz lieben Dank für Deine schönen Worte. Darüber freuen uns sehr. Beste Grüße vom Steyner Team :-)
07/29/2021
Peter S.

Germany