Stylish guitar strap with rose pattern, beige - Handmade in Germany
Our "Wild Rose" is an absolute eye-catcher. This wonderful design combines roses and leaves with the classic houndstooth pattern in black and gray tones. Sturdy black genuine leather ends and old silver colored metal parts make this unique guitar strap a real gem. With this guitar strap you will attract all eyes on you! What are you waiting for?
Handmade with perfection, down to the slightest detail, in our manufactory in Germany. Made to last!
Features:
Fine jacquard woven ribbon

Non-slip underside made of cotton

Soft, thick edges and valuable feel

l4 mm thick genuine leather end (vegetable tanned)

Lovingly handmade in Germany

▶ For fastening, we recommend our guitar strap fastener "Small Straplocks" > View Straplocks


Details
Dimensions and structure
Length: 100 - 165 cm (40" - 65")
Width: 5 cm (2")
Weight: 170 g
Thickness: 2.2 mm
Material top: woven jacquard ribbon

Material bottom: Cotton

Design: rose pattern
Base colour: beige, apricot

Colour cotton: creme

Color metal parts: rose gold

Color leather: dark brown

4 mm thick genuine leather / imitation leather ends
Features
Extraordinary soft and flexible
Excellent grip
Excellent wearing comfort
Unique look and feel
Secure fastening leather end pieces
incl. fastening cord
compatible with acoustic, western, bass and electric guitar
Soft and flexible

Made in Germany

Top class Wearing Comfort
Your shoulders will love this guitar strap!
The strap has a
remarkable wearing comfort
thanks to the soft materials. The
soft strap edge
gently wraps around the neck and shoulder. Furthermore, the sewn-on cotton strap provides a
good grip
. Thus, the strap does not slip back and forth unintentionally. The fastening made of 4 mm thick genuine leather (optionally synthetic leather) ensures a
stable and reliable hold
of your instrument. Thus, you always have full security and can concentrate 100% on playing with your guitar.
Customer Reviews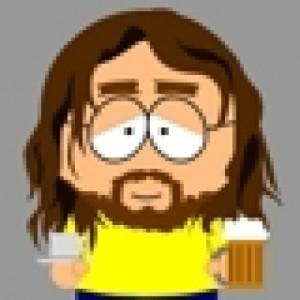 JM
09/08/2021
Joerg M.

Germany
Sehr guter und schöner Ukulelegurt
Der Gurt ist super verarbeitet, fühlt sich toll an und hält sicher. Am Anfang etwas schwer über die Gurtknöpfe zu kriegen aber ist halt gutes, steifes Leder :) Der Stoff ist wunderbar weich und der Druck sieht toll aus. Die Armaturen sind massiv und sehen sehr gut aus. Wird sicher nicht der letzte Gurt, den ich hier kaufe.
09/04/2021
TATSUO K.

Japan
09/04/2021
Klaus F.

Austria
Great Product - Great Customer Service
High quality product, great and unique Design. Always happy to use it.
09/03/2021
Pascal N.

Belgium
Retro Guitar Strap - Eveninglight
This strap is really gorgeous! The jacquard embroidery of the braid is sumptuous. The brown leather ends and brass buckles complement the ensemble perfectly. Great idea to use a blue belt to match the blue details of the braid embroidery! This strap is already a perfection but, if this blue belt were nylon, softer than cotton, this strap would have been an absolute perfection to me!
08/10/2021
Tim M.

Germany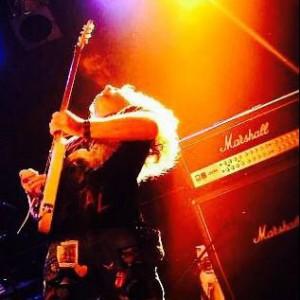 SK
08/07/2021
Sebastian K.

Germany
Superschön
Die Gurte, schon der dritte, sind immer wieder eine Schönheit.. und dazu hingegen andere Firmen absolut perfekt hergestellt! Kein verrutschen super Sitz und historisch sehr schön ausgesucht
08/08/2021
Steyner Straps
Hallo Sebastian. Vielen Dank für Dein Feedback. Es freut uns sehr, dass Du so zufrieden bist mit uns und schon drei Steyner Gurte Deine Gitarren zieren dürfen. Viel Freue weiterhin damit. Liebe Grüße von der Steyner-Crew
08/03/2021
Thomas M.

Germany
Strahlende Farben
Ich besitze inzwischen einige Gitarrengurte von Steyner. Alle haben die gleiche hervorragende Qualität, alle tragen sich hervorragend und schneiden nicht in die Schulter ein. Besonders aber sind die strahlenden schimmernden Farben, die ich noch bei keinem anderen Hersteller gesehen habe. Kein anderer Gurt ergänzt den Charakter meiner Gitarren so gut wie die Straps von Steyner. Bitte macht weiter so! Ich freue mich auf jedes neue Design.
08/05/2021
Steyner Straps
Hallo Thomas, ganz lieben Dank für Deine schönen Worte. Darüber freuen uns sehr. Beste Grüße vom Steyner Team :-)
07/29/2021
Peter S.

Germany
06/13/2021
Jochen S.

Germany
Gitarrengurt Hippie Love
Absolut toller Gurt, sehr bequem, sehr gute Verarbeitung, beeindruckende Farben. Bin komplett begeistert!
06/13/2021
Steyner Straps
Danke, Jochen! Das freut uns sehr zu hören. Viele Freude damit weiterhin. Sonnige Grüße.
05/28/2021
Ingo P.

Germany
lila Gundi - tolles Geburtstagsgeschenk
Der Gurt war ein Geschenk für meinen Sohn für seine schwarz goldene Paula. Er ist super verarbeitet und ein toller Kontrast zum mattschwarzen Finish der Gitarre. Der eingravierte Name macht das gewisse Etwas aus. Die Gitarre hält gut ihre Position und nichts verrutscht. Mein Max ist sehr glücklich.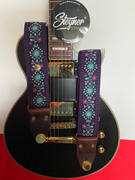 05/29/2021
Steyner Straps
Vielen Dank für das Feedback. Wir freuen uns, dass der Gurt gut ankam. :-)